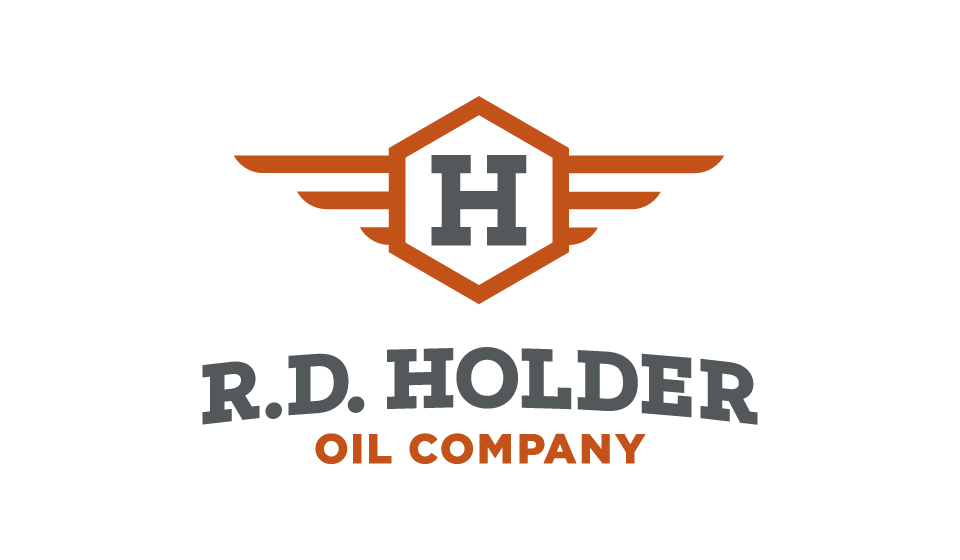 RD Holder Oil is the recipient of the 2017 Small Business of the Year Award, Presented by The Chamber of Greater Springfield.
Congratulations to Bob Holder and the RD Holder Oil Company of New Carlisle on being named our Small Business of the Year at the 2017 Annual Meeting!

Posted by The Chamber of Greater Springfield – OH on Thursday, March 16, 2017
R. D. Holder Oil Company first opened its doors on May 1, 1986. Like many small businesses it started very simply in the barn at Bob Holder's house. "I'd go pick up a load of oil in my truck and then package it off in drums and sell it," said Bob. The business moved into a regular warehouse in the 1990s. However it has been the last six years that brought the most changes to his business. First a new supply agreement allowed R. D. Holder Oil to change from a consignment agent and start operating as a fuel and lube jobber. Then disaster struck.
On April 19, 2012, multiple fire departments spent more than six hours battling a massive blaze at R.D. Holder Oil Company. The facility was destroyed.
"Before the fire, you don't ever think it's going to happen to you, and you don't think it's going to be a total loss," said Bob. The experience taught him several lessons: "Don't take short cuts. Protect your business and employees. Take the time and find a good insurance agent who will really make you listen — because I did not have enough coverage."
Additional advice from Bob includes the old adage; "If you don't ask for it, you don't get it." When he went to his banker at Huntington Bank with his needs, Phil Teusink suggested running the loan through SBDC. He informed Bob that with a lower equity injection, SBDC is able to make things able to happen that otherwise couldn't happen.
"A lot of banks would not suggest this route," said Bob who was impressed that Phil recommended partnering with SBDC for his company's loan. "I don't know anybody who wouldn't do [an SBDC loan] for the rate and the time I got. I have a 20-year fixed interest rate and that was the most important thing to me," said Bob. Working with Mark Keating at SBDC and Huntington Bank, Holder Oil was able to obtain a SBA 504 loan plus additional funding from Huntington. The two loans to finance Bob's new property, new warehouse and corporate office totaled more than $1.5 million.
Bob says the fire that could have wiped out his business ended up helping him. "As mad as I get from something like that, we improved our condition by having such a bad thing happen. Our logistics, our operations and our safety components are [now] the newest. It's designed to protect our employees and to protect the community." And he discovered that SBDC is a "great organization" with lots of helpful services for businesses in Clark County.

Winans Springfield opened in November of 2016 in a revitalized block of N Fountain Ave in Downtown Springfield. Travis Van Voorhis and Chandi Shah were referred through SBA to SBDC for assistance with funding for their new business. Watch the video below to learn more.
Established in the late 1800's and in its 4th generation of family ownership, Winans Fine Chocolates and Coffees is one of the older, family-owned and operated chocolate confectioneries in the country.
Although the business has been handed down from great grandfather to son-in-law to sons, then to grandsons and next to great granddaughter, the family recipes, dedication to fresh ingredients and the old copper cooking kettles remain the same.
Fent's Dairy Corner was started in 1972 on a corner of Orla Fent's egg farm property. By the time his daughter Rita Hall and her sister and brother took over the operation of the business, Rita realized the store couldn't continue to operate without making some changes. "Our utilities were outrageous and it was hurting us. It cost so much money to heat [the store] and the machines were pulling so much money on single phase [electricity]." Fent's children decided to construct a new building and expand the parking lot.
Rita, who took over all the finances for the business, learned about SBDC through the newspaper and signed up for their "Starting a Business" workshop. That's where she met SBDC's loan officer, Mark Keating. "My biggest focus was where is the money going to come from. Mark was my answer. He made me think of things that I never really thought of."
When she began working with SBDC, Rita was advised to separate the business from the farm and her father's home. SBDC helped her set up a new LLC entity, navigate through the ownership of the business–which included her brother and sister, keep the land in her father's name, and restructure the new building to reduce construction costs. SBDC consultants reviewed budgets for Rita and helped her revise the Dairy Corner's operating agreement.
Mark created comparable income statements, analyzed projections and break-even points for the next three years and reviewed the loan request. "He led me along in what I needed to do," said Rita. Mark helped her work with an attorney, architect and builder to avoid pitfalls. He took Rita through the steps to get financing for her new building, purchase new equipment and find a bank partner. Mark recommended options on how to structure the loan and explained how the company's pre-projects expenses could be used to reduce the cash they needed put into the project. He spent many hours working with banks on three different loans, coordinating insurance efforts and overseeing project costs to be sure they stayed within budget. Mark even visited the building during construction.
Thanks to the new dining space, Fent's doesn't have to close for the winter so it can stay open year round. They've added pizza to their menu favorites of ice cream, subs and hot dogs and will start offering breakfast soon. SBDC helped with newspaper publicity after the new building opened and Rita has started attending local festivals and street fairs to sell ice cream and promote the Dairy Corner to people who don't know about Fent's.
"My dad said, 'if you don't take a chance, you can never get ahead,'" explained Rita. Meanwhile, she advises businesses to "have your ducks in a row and figure what you really want. Be a planner before you jump into things. Ask a lot of questions–and get support from the community." Rita added, "We have a pretty big plan. And we'll be back to SBDC."
Update: in 2016 Rita returned to the SBDC for assistance with their logo update and building a website. SBDC Consultants Mollie Smith and Lindsey Evans were able to update their look. This included menus, website and a logo that can be used for multiple advertising purposes.
Earl Morse, founder of the national Honor Flight organization, received extensive services from SBDC to create and grow his non-profit organization. He began in 2005 with a goal of getting World War II veterans to Washington, D.C. to see their memorial – at no cost to them. At that time, Morse, a private pilot was using his plane and other private pilots with two- to six-person planes to fly veterans. Soon the number of veterans far exceeded his resources.
With assistance from SBDC, Morse expanded his vision from the Springfield area into a national organization flying veterans. SBDC showed him how to turn his passion from a part-time effort into a full-time non-profit organization. It assisted him with writing a business plan, better understanding his short-term and long-term financial needs, obtaining non-profit status and developing his board. SBDC helped Morse to create a web site for information and donations and to marketing his product more effectively. Morse was able to improve his fundraising efforts, better identify important prospective funders and connect with veteran organizations across the country.
"SBDC has been just phenomenal. It's incredible what they have done for us," said Morse.
By 2015, Honor Flight had expanded to 134 hubs in 42 states and were chartering flights with national airlines. Morse has appeared on every major television program and received the Presidential Citizen's Medal from President Bush in 2008. Since their inception, 138,817 veterans and 88,434 guardians from across the country have visited the memorial. Honor Flight is continuing to develop new programs and expanding to more cities.
Learn more about Honor Flight at their website: http://www.honorflight.org